Welcome to Engineer Your Success, I'm your host Dr. James Bryant, a certified John Maxwell speaker, trainer and coach, and engineering professional who is passionate about your success in business and life. Whether you are an engineering leader or business owner, this is the right podcast for you! As a leader, you know firsthand that achieving work life balance can be hard.
Do you struggle with balancing between your personal and professional needs? I'm here to tell you, you did not have to choose between building the business of your dreams and enjoying life. This podcast will help you engineer your success by providing the tools, tips and techniques that will help you plan and design your balance in life.
Listen in and learn more about what you can expect from this show and how it will help you engineer success in YOUR life!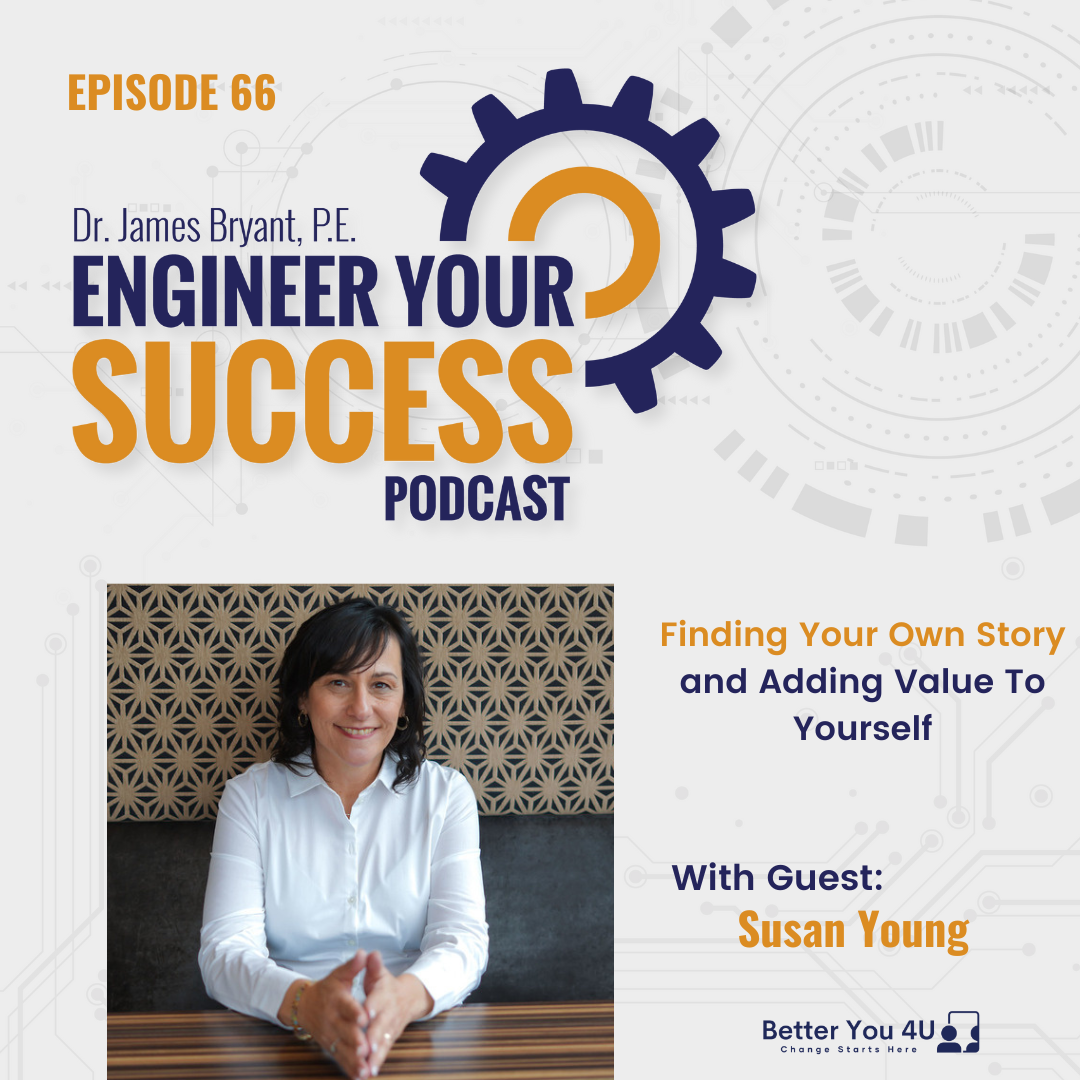 Welcome Back to Engineer Your Success Podcast with Dr. James Bryant! Susan Young is an award-winning story + speaker coach and the founder of "Get in Front Communications, Inc." For 22 years, Susan has been teaching entrepreneurs how to boldly tell their stories so they have more visibility, impact, and clients. A former radio news reporter and on-air anchor for 10 years, Susan has interviewed everyone from homeless people to presidents. She also managed the Office of Radio & Television for New Jersey Governor Christine …