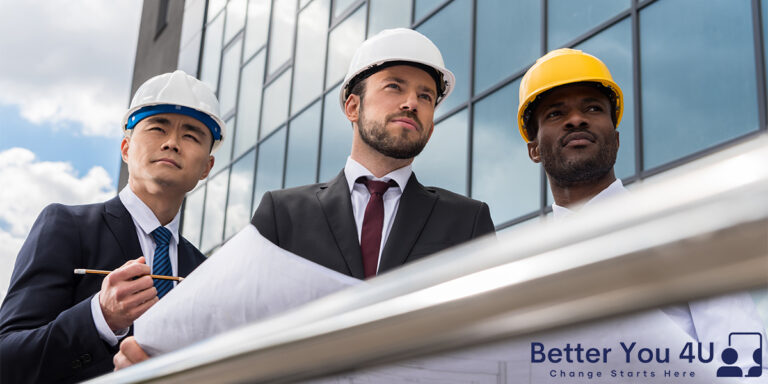 You don't have to sacrifice your family and professional life and the things that matter most to you. You can have success in all realms of your life. When you're leading a team as well as a household, balancing it all can be difficult. If you're struggling with balancing your professional and personal needs know that you don't have to choose between business success and enjoying life. 
When you employ the right tools and techniques, you can plan and design your balanced life.  The Engineer's Blueprint for a Balanced Life was specifically designed to help you win and work and at home.  This blog post expands on the first step in the 4-step process presented in the Blueprint. 
Let's get started with– finding out what is most important to you and how it affects the people around you. 
The Engineer's Blueprint for a Balanced Life 
Before you begin you must accept that you can have it all. And give yourself permission to do so. It won't be easy, but anything worth having is worth working for. 
Many people know what to do. You just must be in that small fraction of people that know how to get it done. Let's decide now that you are in that small fraction! And you'll find the "how" within the 4 steps of the Engineer's Blueprint for a Balanced Life. 
The Engineer's Blueprint for a Balanced Life 
Step One – Determine What Matters Most

 

Step Two – Visualize the Balanced Life that You Want

 

Step Three – Develop Your Plan for Your Balanced Life

 

Step Four – Execute Your Plan for Your Balanced Life

 
Step One – What Matters Most 
In this first step of the Engineer's Blueprint for a Balanced Life, you determine what matters most to you. Answer that question and write down what comes to mind.  Is it your faith, your family, your relationships? 
List everything, thinking about this as brainstorming.  You'll then take that list and narrow it down to your top 3 things! You'll notice that these things show up in everything that you do, especially in your schedule. 
Taking Inventory of Your Schedule 
Complete a quick inventory of your schedule. Things that matter to you, you make time for. Let's see if what you say is important is making it on your schedule. You must be intentional with your time. It's about the amount of time you allocate to these things and when you do these things. 
For example, if personal development was one of your top three, take a look at your schedule. How much time have you devoted to this? Are you listening to podcasts, taking personal development courses? If you aren't, it's time to get your schedule to match your "Matters Most" list. It's time to get those two things aligned. 
Get some help from those that are closest to you. These people can tell you what is evident to them. They can see what you're spending your time on and what you put first in your life. See if what matters most to you lines up with what you do in your everyday life? 
What if things don't line up? 
You completed your assessment on what matters most but you see that there is a gap between what you say mattes most and how you are actually living out your life. What's the next step? Acknowledge that things are misaligned and then start working to get alignment in your life.  Once you have decided what's important, you cans start the next step of the Engineer's Blueprint, Visualize your balanced life. For now, focus on the question 
WHAT MATTERS MOST? 
The Next Step in Your Journey 
With this as your guide, start building your balanced life with the first step of The Engineer's Blueprint for a Balanced Life. Decide what matters most and sync it up with your schedule. Download the blueprint here and get started today! And sign up for the next blog post where we venture into the second step, visualizing that balanced life that you desire. 
To get your complimentary introductory coaching session click here. And find out more about unlocking your potential and achieving success in life and business visit Better You 4 You!